My Fairytale Unicorn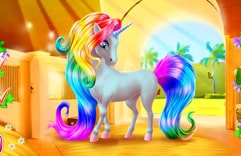 Views:

0
My Fairytale Unicorn
About Game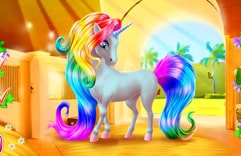 In My Fairytail Unicorn you will take care of a cute little magic horse. But first, prepare the home for your pet.
The stall is dirty because it stood empty for a long time. Your first mission is to clean it and get rid of all insects.
Complete this task and go wash your new friend. It needs a bath, a completely new hairstyle and some adorable accessories. Pick the perfect style for your pet, dress it and get matching boots, and take a cool photo of it. Finish it and go to your next fantastic horse!