Gacha Anime Dress Up Play Online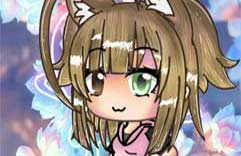 Views:

0
Gacha Anime Dress Up Play Online
About Game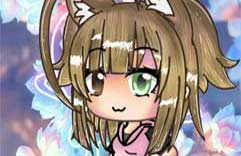 We all love Gacha Life for this cool Gacha Life outfits our characters wear. Here, in this amazing game, you are able to find fashionable clothes to your taste. It invites you to the world of stylish miniskirts, ripped jeans, sparkly dresses and trendy accessories. Try every style: modern, military, chick, sporty and choose your favorite.
Start you journey to the fashion world from the beginning – choose your beautiful everyday look. For casual style game proposes you various amount of simple plain attire, which, of course, doesn't mean, that you should wear only them. If you like to be in the spotlights, find something shiny, dazzling, that will blind everybody around you. Adorn your look with brilliant accessories and start to affect everybody with your taste in clothes.
Liking military style, you can dress up some camouflage t-shirts and green skirts. Leather bracelets and chains will complete this look. The same goes to the sports. In this Dress Up game there are different colorful sporty t-shirts and comfortable trousers and leggings, that will absolutely fit your avatar. If you are fan of powerful magicians, mystical creatures and all other divine stuff, game propose you some fairy dresses, beautiful wings and enjoy yourself in this image.
Every player here can share his or her results in making their unique fashion and observe others works, because this is online game. You are able to rate every look and offer your suggestions in group chat.
You can play this game on official site whenever you want, we tried to make it accessible for all users. Start your own fashion show in this game now.