Gacha Life 2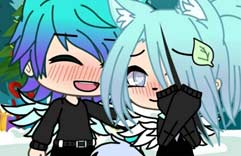 Views:

0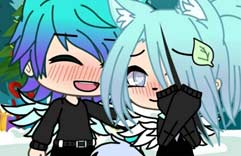 While you think, that Gacha Life is a perfect game, we can't wait to give you the amazing news about Gacha Life 2 coming out.
This series had such a huge success, that users wanted more and more of this fantastic gameplay. It possessed developers to think about the options, how to please everybody. In the result is the announcement of Gacha Life 2.
What's New?
So, as you know, this game series is famous for the opportunity to customize your character the way you want. There are excessively interesting characteristics, like, skin color, eye color, blush, lips, hairstyles, clothes and so on. All you should do is to pick up the ones, you think will fit your avatar and start the gameplay process.
So, in this new product there are lots of wonderful innovations, which we are going to review here. First of all, old number of fashionable clothes and beautiful hairstyles was replenished with new awesome looks. Now it is so much easier to dress your character and find suitable accessories and hairdo for your stylish outfit.
You are able to regulate the length of gloves, socks and sleeves to create your unique look. Moreover, there are pets right in the customization mode, so you can choose your fluffy friend from the beginning.
Also, if you don't want to bother to make your avatar yourself, choose already finished charming characters we added special for you. Look for one of them, maybe, fix something, you don't like about it, and start your exciting journey. Everything for you to enjoy comfortable pastime.
Secondly, lots of cute and funny poses are waiting for you. Furthermore, the higher number of them are animated, so your cartoon girl or boy will be as real. You are able to wave your hand while greeting other players, jump for joy, or make hilarious faces. Find the one will fit the style of your cool avatar. There is even the possibility to choose the placement of your hands separately from pose.
The gameplay was changed too, you can now easily put your character in the car, bicycle, horse etc. You understand it right – transport was further included. Choose the most exclusive car, sporty bicycle, beautiful horse or other suitable vehicle for your style.
What's Left?
You still may play with friends and other nice gamers, because our friendly community isn't going anywhere. Give each other cute presents, chat, exchange your impressions and make new amazing acquaintances. The amount of presents was also complemented – adorable decorations, exotic animals and other lovable stuff. By the way, the number of girls and boys on the scene has increased to 10!
We want you to know, that Gacha Life will be completely online, so you don't have to download it on PC, iOS or Android phone. Enjoy your incredible adventure and have fun!