Star Vs Evil Avatar Maker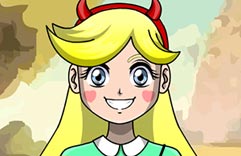 Views:

0
Star Vs Evil Avatar Maker
About Game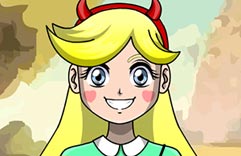 Have you ever heard a story about a cute princess named Asterisk? Most likely, you, like many other players, have already known about it for a long time. In Star Vs Evil Avatar Maker, you have the opportunity to dress up this cute fourteen-year-old girl.
Choose the most interesting images for her. You can choose literally anything: as the color of the skin, the shape of the eyes and mouth, as well as the hairstyle, clothing and other accessories. To diversify all the elements, use a huge palette of colors. Make your model look like an anime style heroine!