Happier Gacha Life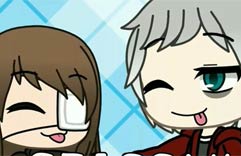 Views:

0
Happier Gacha Life
About Game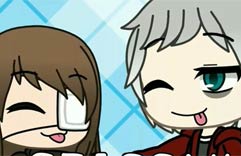 You have already seen many similar games and think, what differ this one from a bunch of others. First of all, as opposite to the official Gacha Life app, this is online game, that means you are allowed to talk with other players in group chat, share your unique impressions with them and find good friends. It enables also to play free, so everyone, from exciting student to busy adults, who want to relax after a difficult day on work, can enjoy playing it.
Secondly, developers added more fashionable outfits, cool weapons and other important characteristics for your comfortable walkthrough. Starting with a small talk with NPC, you will be able to participate in uphill battles and fighting with the most powerful bosses. Then choose your path in the virtual world, full of other skilled players. You can either start your own peaceful and quite living and enjoy this game alone, or become the life of the party and a real charmer.
In Happier Gacha Life we didn't forget about your favorite lottery and mini games. We included many difficult arcades, so that getting diamonds won't be so easy, and you won't lose interest while playing it.
After you received the reward in the form of diamonds, go and try yourself in the win-win lottery. You may get some awesome accessories, pets like cats, dogs of exotic ones, decorations for your background, or cute presents for NPC and other gamers. By giving NPC gifts, you improve your relationships and go further along the story.
Call your friends and enjoy this fantastic gameplay together. Also you can find Blackpink Group or Gacha Stories in a Nutshell on YouTube to know more gameplay secrets and tips.