Gachaverse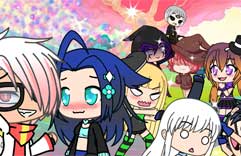 Views:

0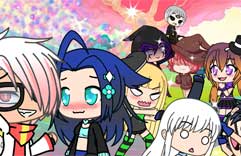 This project is dedicated to all anime fans. It's an amazing product all users love with all their hearts. There is a huge amount of ways to customize your character, make it more like you, so that you might associate yourself with it and build your own exciting story like in real life. Familiar Gacha Life gameplay, more various modern clothes, different hairstyles, cute accessories – all this will be waiting for you in our virtual world.
Couple worlds about some modes. The first one allows you to communicate with NPC, other players and exchange presents. Presents you can win in the other mode, that remains in every product of Gacha series. To earn an opportunity to get this awesome prizes, you have to pass some interesting mini games. They aren't easy, so you should try really hard to get the reward – diamonds, to spend them on this win-win lottery with lots of cool stuff you might receive.
Studio mode contains many incredible instruments, helping you create funny and beautiful videos about your characters, full of adventures living. You are able to film series about them and show it to other players. You can also organize some kind of a competition for the best show among group of the creators.
Play Gachaverse game with friends. It's available for everyone and everywhere. Live quietly or be active – go for walks, build relationships, make friends. Don't forget to keep your stylish and fashionable image.